Gesprekstechniek 3: de CHECK IN, check out-methode
Als wij vanuit HumanDimensions dialogen of besluitvorming begeleiden, beginnen we altijd – maar dan ook altijd – met een check-in en eindigen we steevast met een check-out. Omdat een meeting geen drive thru loket is. Omdat we aan het begin elkaar echt willen ontmoeten en aan het eind van de bijeenkomst elkaar en de setting ook echt willen loslaten.
Een check-in zorgt dat mensen gefocust zijn op de bedoeling van de meeting en dat ze er zijn met hun hele wezen, belangen, vragen en emoties. Een check-out zorgt dat dat wat gezegd moet worden gebeurt op de meeting zelf en niet bij de borrel achteraf. Het is geen gesprek: het is een sharing and dumping. Als mensen reageren op elkaar en een discussie starten, stopt degene die de check-in leidt hen met de uitleg dat na de check-in/check-uit alle gelegenheid is voor reactie en gesprek, maar dat we nu iedereen eerst de gelegenheid willen geven datgene te zeggen wat ze zelf willen.
Bij de check-in delen we waar iedereen vandaan komt (letterlijk en figuurlijk) en wat een ieder nu vandaag uit deze specifieke vergadering, meeting of training wil halen of met elkaar wil bereiken. Bij de check-out vragen we iedereen hoe hij of zij weg gaat en wat er nog gezegd of afgesproken moet worden. Resultaat: doelgerichtheid, onderhuidse spanningen komen veel eerder op tafel, mensen zijn geconcentreerder en meer gefocust, komen sneller to the point, geen losse eindjes aan het einde, minder geroddel in de wandelgangen.
Check-in/check-out kent vele varianten. Van kleine groepen tot en met een zaal van 1000 mensen. Van 5 minuten tot een hele dag. De vorm is afhankelijk van groepsgrootte, locatie, energieniveau van de groep en doel van de meeting.
Waarom een CHECK-IN en een CHECK-UIT?
Krachtig en eenvoudig;
Geeft iedereen de ruimte om iets te zeggen: over zichzelf, de agenda, de bijeenkomst;
Verdiept relaties;
Geeft inzicht in zaken die belangrijk zijn voor de groep, eventuele emoties en energie.
Welke 3 woorden zeggen iets over hoe jij je op dit moment voelt?

Wat houd jou op dit moment het meest bezig in jouw werk?
Hoe zit jij er op dit moment bij, qua energie?
Hoe ziet het ideale vervolg voor jou eruit na deze vergadering?

Wat had je de vorige meeting wel willen zeggen, maar hield je voor jezelf?

Wat heeft jou vanochtend verrast?

Welke vraag leeft er momenteel in jou?

Welke kleur past voor jou bij deze dag?
Waar ben je eigenlijk elke dag dankbaar voor?
10 Methodieken voor effectieve gesprekken
De Lewis aanpak van Deep Democracy, kent een aantal specifieke gespreksmodellen, tools en technieken. In het boek Deep Democracy – de wijsheid van de minderheid staan deze gesprekstechnieken voor effectief leiderschap uitgebreid beschreven. Op deze pagina een overzicht van de meest belangrijke tools, met afbeeldingen uit het boek.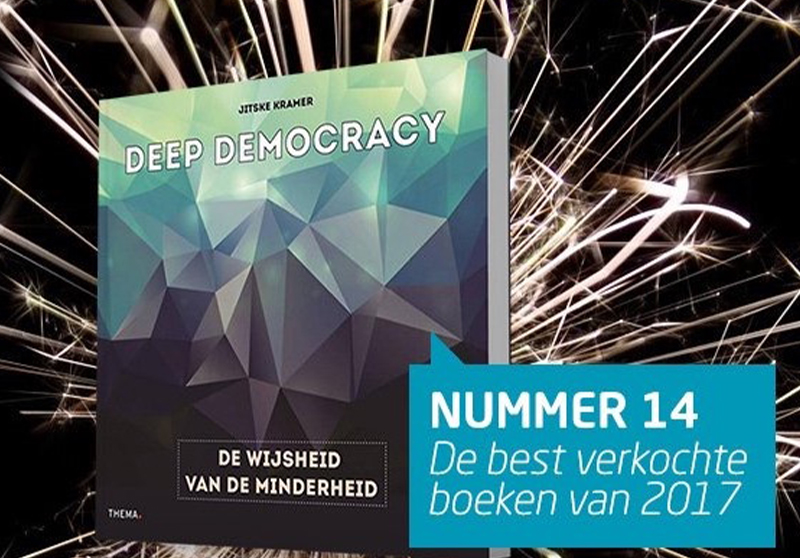 Meer weten over gesprekstechnieken en effectief leiderschap?
De gesprekstechnieken van Deep Democracy zijn slechts één van de methodieken die het team van Human Dimensions inzet om organisaties naar een hoger niveau te tillen. Lees daarom ook meer over: